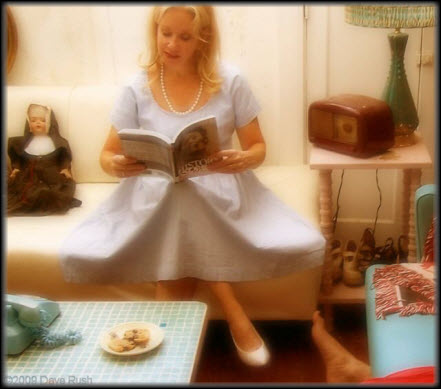 THE
~HORROR HOMEMAKER~
---
From the Kitchen |&nbsp Cocktails Anyone? (additional volume is suggested)
The Apron Hall of Fame (additional volume is suggested) |&nbsp Some Satisfying and Smokey Links!
About Carole Lanham

You'll currently find The Whisper Jar at these fine booksellers




"I'm awfully glad you stopped in for a visit. I love having extra people for dinner. What's that you say?
Something sure smells powerfully strong? Why thank you. The secret is in the drippings! Now off you go
for a look around, but mind where you step. I'm always losing people. And whatever you do, don't trip over
the Accolades. I need those to get out of bed in the morning. If you haven't seen it yet, be sure and take a peek
at my new trailer. I'm putting together some perfectly lovely curtains for it even as we speak. Last but not least,
feel free to pull up a chair in The Horror Homemaker library below. I might just bring you a potted ham canape
and some Captain Crunch Chicken to munch on".

---
THE
~HORROR HOMEMAKER~
Library
Keepity Keep
Fantasy Magazine December 2008

Somehow, Petaloo had come to be the guardian of a secret so heavy that, although it was made
of paper, she couldn't budge it from its hiding place no matter how hard she tried. She wondered why
humans liked to keep such bulky things. By her experience, they took up far too much room, leaving
you to get soaked in the rain.
The Whole Story
The Moribund Room
Apex Magazine November 2008

Scrabbling for answers, he examined the thing on top of him; tracing flaps of skin, the tip of
a bone, and a crinkly thatch of hair before getting to the crux of the matter. When his fingers met
up with fingers that did not belong to him, he knew he was in the Moribund Room and he knew
who'd put him there.
The Whole Story
Maxwell Treat's Museum of Torture for Young Girls and Boys
On the Premises November 2008 Contest Winner
"If you turn the lever the wrong way, you'll hear a click and a pitchfork will swoop down
and skewer your big dumb head like a meatball, " Maxwell Treat said, pointing to the La-Z-Boy
recliner cordoned off with hot-pink jump ropes in the back of the museum. Lumbar support aside,
the machine was pure Spanish Inquisition. "You'll hear a click if you turn the lever the right way too,
only the buckle will snap open and you'll get to go free."
The Whole Story
The Weeder in God's Garden
Vulgata 2007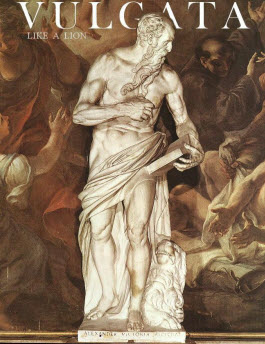 There was only one man Anthony Comstock trusted when it came to feeding evil books to the flames
and that was Ezra Morley. Ezra had been known to ignore the likes of A Peep through the Peep Hole and
a year's subscription of 'La Fiancée' corset catalogs. Once, he'd dropped a deck of French playing cards
all over his feet and managed to retrieve them without turning a single one face up.This was not for lack of
temptation but rather, because Ezra liked things orderly and peeping through a peep hole was certain to disorder him.
The Whole Story
The Reading Lessons
Son and Foe 2005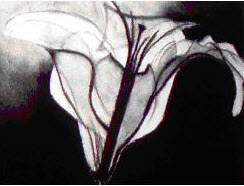 "I brought you something," she said, and she wasn't talking about tea. Hadley followed her gaze
to the strip of violet paper on the rim of the saucer. He waited until she left before he let himself
look at the note. I could hear the churning sound of her tongue as it licked her teeth and lips,
and I could feel the hot breath on my neck…

One
Thunder Sandwich 2004
Sweating now, he contemplated making a grab for the weapon. To do so would slice his hands to
ruin but, with any luck, he might just find the strength to pull the blade free and use it against his attacker.
He had done something similar in the Virmose Bog when a pirate had been fool enough toembed a shiny
new spatha in the wall above his shoulder. That sword, however, had been far lighter and Fortune's hands
were useless for weeks after.Even so, he looked at the twisty scar that cut its way across both palms
and thought, I can do this.
The Whole Story
Dust and Ashes
Eclectica 2004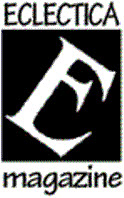 Any minute now, Ma would peel off the girl's wet clothes and send him to fetch Doc Pepperbone.
So sure was Parrish about what was to follow that he need not listen when his mother told him to take
Big Road instead of hillier High Spring. It was a blessing and a curse, this knowledge he possessed
about things yet to come. And when the girl's legs kicked free of her mud-splattered skirts, he knew
he'd pause in the doorway and sneak a backward look. He couldn't help himself.
The Whole Story
---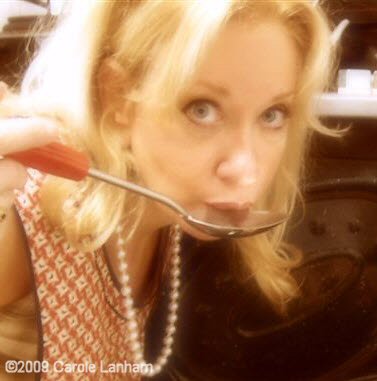 "Here are some hearty and satisfying links to some friends of mine,
as well as a few places that I like to pop in and visit (between laundry loads!)"
~Authors~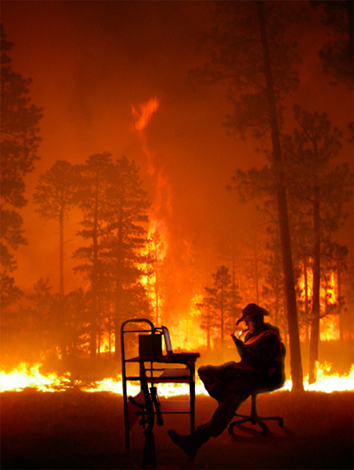 M.C. Norris, author of fiction from a place just north of Hell, is your Guide
and outfitter in the hunt for original horror.
(Visit him at your own risk:) mcnorrisonline.com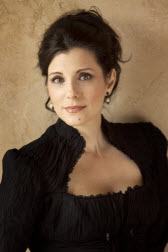 A sixth-generation native Texan, Deanna makes her home in
Virginia, where she lives with her husband and daughter and
is hard at work on the next installment in the award-winning
Lady Julia Grey series.
Visit Deanna at her website,
deannaraybourn.com
Pulitzer Nominated Author Thomas Sullivan.
Satisfying and delicious.
www.thomassullivanauthor.com

St. Louis based author, Dennis E. Power, offers
readers insight into the old west in his recordings of
the history and adventures of the "disembodied avenger of the plains," El Head. Learn the El Head facts and read
the tales of this horrible hero at
THE EL HEAD HOMEPAGE

My gosh, I want to take this Canadian
Author's work, roll it up with some chicken livers,
make a canape of it and devour it down!
leslie-brown.com

Dr. Paffenroth's novel based on Dante's Inferno,
Valley of the Dead, is now available for
pre-order as a limited edition. It will be for sale for
90 days, during which no more than 150 signed
and 26 lettered will be sold. With art by Alex McVey,
the book is sure to be a beautiful collector's item.
Go check it out at Horrormall.com
And visit his blog at Kim Paffenrnoth
---
~Artists~
---
~Markets and Magazines~
Loaded with Meaty Goodness!
Sonandfoe.com


Shines without waxing-never needs dusting.
Fantasy Magazine


---
~Other Cool Sites~
---
I would like to acknowledge and thank the growing number of talented people
behind the scenes who help to make The Horror Homemaker website possible.
Where would we be without you?
Heartfelt thanks!
Carole Lanham
Merci Beaucoup to Graphic Artist and Author
Mark Baer of Waterloo, Illinois for his talents on loan
that sparkle and shine!

Special thanks to Rhonda Phillips of St. Louis,
without whom there would be no aquamarine couch,
no handcuffs, and no melted heads.
Deepest gratitude to Jeanie Thies, our Apron Ambassador.
You rocked at Merlefest!
---
THE
~HORROR HOMEMAKER~
About the Wife |&nbsp From the Kitchen |&nbsp Cocktails Anyone? (additional volume is suggested)
The Apron Hall of Fame (additional volume is suggested) |&nbsp Some Satisfying and Smokey Links!
About Carole Lanham

Site design and development by Krape Park Web Design